SINGLES 35+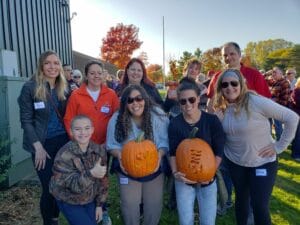 Join other singles ages 35+ to share life, pursue God and invest in others.
We have small groups and events just for you.
Stay connected with us on Facebook or Instagram for upcoming events and news.
Have questions?
Email Cindi Imhoff or Ben Puckett.
JOIN A SINGLES 35+ GROUP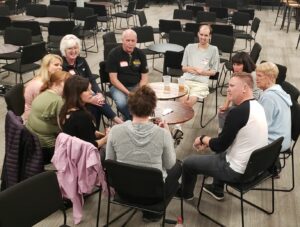 God designed us for community and that's why we do Small Groups. Small groups are circles of people who look out for us and help us learn to be more like Jesus.
SINGLES 35+ SMALL GROUPS meet Sunday afternoons or Wednesday nights. Don't let 2022 get away from you in the same old way. Register today to join a small group.
Register Today
SINGLES 35+ EVENTS
SINGLES 35+ WEDNESDAY NIGHTS
Sometimes it's hard to find a place to belong. Ada Bible wants to be a safe space for everyone to ask faith questions and share life.
Join us Wednesday nights for teaching + community as we go through the study, They Were Single Too. We'll discover how God used other single adults in the Bible and how we can be encouraged by that too.
WEDNESDAY NIGHTS
6:30–8:30 PM
East Paris Campus The Warehouse
No registration needed.
SINGLES 35+ FIRST FRIDAYS
FIRST FRIDAYS – Indoor Tailgate
February 4
6-9 PM
Kentwood Campus
Register Today
We challenge you to represent your favorite sports team and enjoy some fun, non-competitive indoor games. Please bring your favorite tailgate comfort food to compliment tangy meatballs at our FIRST FRIDAYS Indoor Tailgate!
Family-friendly event but let us know you're coming when you REGISTER TODAY!
NOTE: This is at the Kentwood Campus
FIRST FRIDAYS – River City Improv
March 4
6-9 PM
Knapp St. Campus
​Join us for a night of comedy and a time to hang out together. We will enjoy appetizers and desserts during the show.
This is a family-friendly event.
NOTE: This event is at the Knapp St. Campus
Watch for info on these future dates!
April 1 Coming soon!
May 6 Coming soon!